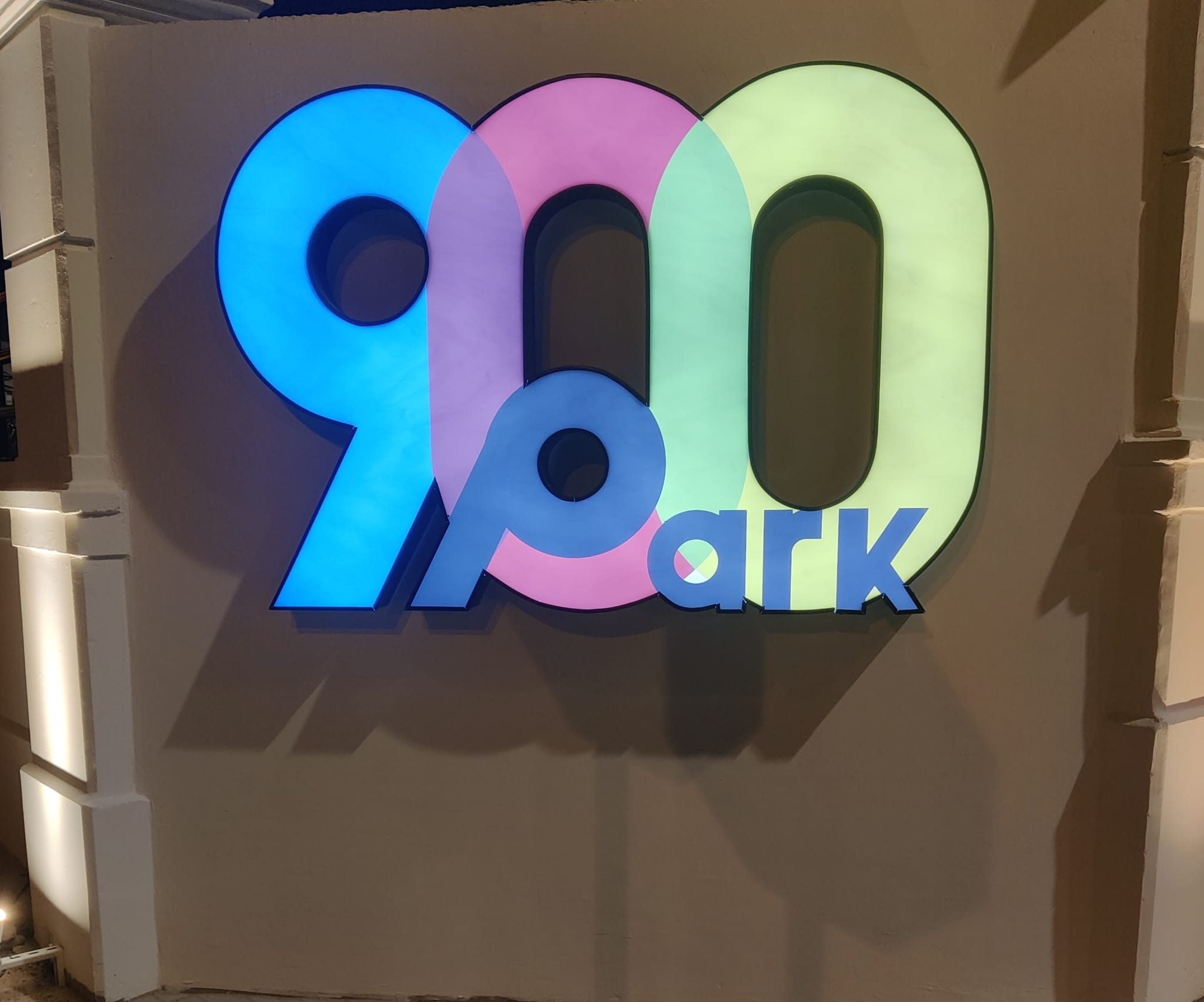 900 PARK
Don't have a Hayya Card! Like me. No worries! Here are a few places where you can enjoy the match on a big screen with a selection of dishes served by the best in their game. Some come free of cost and the others have a minimum fee attached, like 900 PARK which charges 100 Qr for entrance from the 20th of November. Until then it's FREE TO ENTER. Make sure have your QID handy. The opening hours of the park are 5 pm to 12 pm. The place allows kids and serves alcohol, the first of its kind in Qatar. Kids are allowed until 10.45 pm. Along with the Kiosk serving food, there are activities for the kids, like face painting, selfie booths, live entertainment, and music. The food and drinks were priced reasonably( it varies from person to person). Ample space to sit and just chill and enjoy the best from all over the world.
Here is the full list of Kiosks serving some mouth-watering and popular dishes from Japan to Italy and everything in between.
Cheers, Starbucks, Spontini
Alsa , Arabesque , Buba Sushi
Raasta , Santa Nata , El Lomito
Roof Kitchen, Paul, Omssiyat
Brisket , Paloma , Mykonos
Belgium Cafe , Kaaking , Shaka
Cheers, 3 restaurants serving Lebanese, Italian and international cuisine run by intercontinental.
3 Kiosk servings, Mocktails, Waffles, Juices
8 days to go for the greatest show on Earth and it's happening right here in Qatar. NOW IS ALL .